INTERVIEW WITH NATIONAL SURFIER BORA KOZANOĞLU
---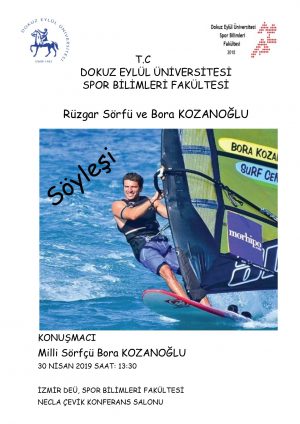 D.E.Ü. Within the scope of the activities of the Faculty of Sports Sciences,
On Thursday, 25/04/2019 at 13.00
"Prof. Dr. Duygu Özel DEMİRALP Genetic Label in Sport seminer
/04 Windsurfing and Bora KOZANOĞLU söy interview on Tuesday, 30/04/2019 at 13.30
D.E.Ü. Faculty of Sport Sciences 3rd Floor Dr. Necla ÇEVİK Conference Hall.